ADL Cleveland held its inaugural Walk Against Hate under sunny skies Oct. 23 at Wade Oval Park in Cleveland's University Circle neighborhood.
Among hundreds of participants, a group of supporters made the trip from Akron to support the cause – led and organized by Fairlawn resident David Stock.
"We're big believers of ADL's mission," Stock, who is a member of Beth El Congregation in Akron, told the Akron Jewish News at the event. "Hate anywhere is hate everywhere. We appreciate the regional office's work in all they do to serve the state and the entire four-state region. We know the Akron community benefits from the work they do, both here and nationally."
Joining the group was Daniel Blain, CEO of the Jewish Community Board of Akron.
"I'm very proud there is a contingent of Akron Jewish community members here," Blain told the AJN. "We share many of the same concerns about the current division and rising level of antisemitism in our society. We knew we had to come."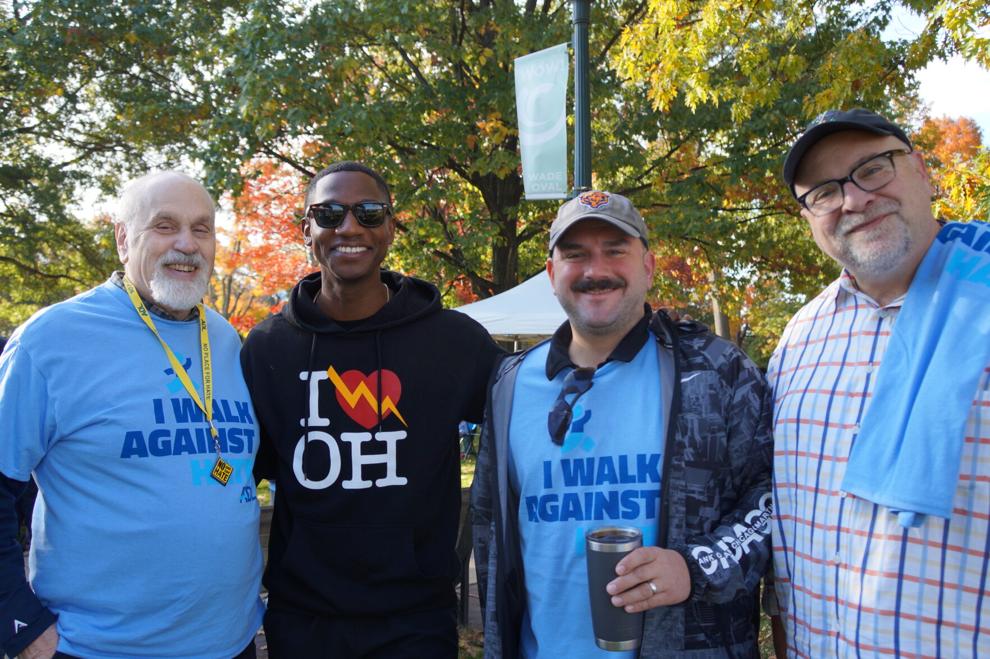 The walk included breakfast, a bounce house and balloon artist for children, several tables set up for local organizations and businesses, including ADL Cleveland and Kol Israel Foundation, and remarks from organizational and community leaders.
The event attracted 220 walkers and 34 teams, and raised $38,299 of a $50,000 goal.
In opening the walk, ADL Cleveland board chair Yelena Boxer shared her excitement about the event.
"We're so excited to see so many people here," she said. "This is our first event for Walk Against Hate. We hope to make this an annual event, so be prepared to be here next year as well. ... ADL has for over 100 years worked to protect people from hate. Our goal is a world free of discrimination, bias and hate towards people who are different."
ADL Cleveland education director Kelly Fishman spoke of her work teaching younger generations how to identify and fight hateful speech and actions through the organization's signature program, No Place for Hate.
The program is a student-driven initiative aimed at providing a model for combating intolerance, bullying and hatred. It unites programs with one consistent message and connects a participating school to a larger initiative taking place in the region or country. Schools have the opportunity to become designated as a No Place for Hate by completing three steps during the school year – establishing a No Place for Hate committee, adopting the initiative's pledge and completing three anti-bias activities, according to the ADL Cleveland website.
"We teach students how to be allies and recognize intersectional identities – all the ways they show up in the world, and how they can support other peers in their lives," Fishman said, adding she works with students from pre-K through college. "I think the work is really important because student voices are the ones we really want to hear. They're the ones that will continue to make a change as they grow up."
The No Place for Hate program is in over 70 schools.
James Pasch, ADL regional director of Ohio, Kentucky, West Virginia and Western Pennsylvania, addressed the crowd, impressing the importance of each attendee's presence at the walk.
"We're here to fight against hate – against the rising tide of antisemitism and racism in this country," he said. "I don't have to talk about the statistics for all of you to know what I'm talking about because we feel it in our environment. From the top of the entertainment industry to politicians, to the school board to the statehouse, we have seen a rise in hate. We are here today to say not here, not on our watch, not in our city, not in our state and not in this nation."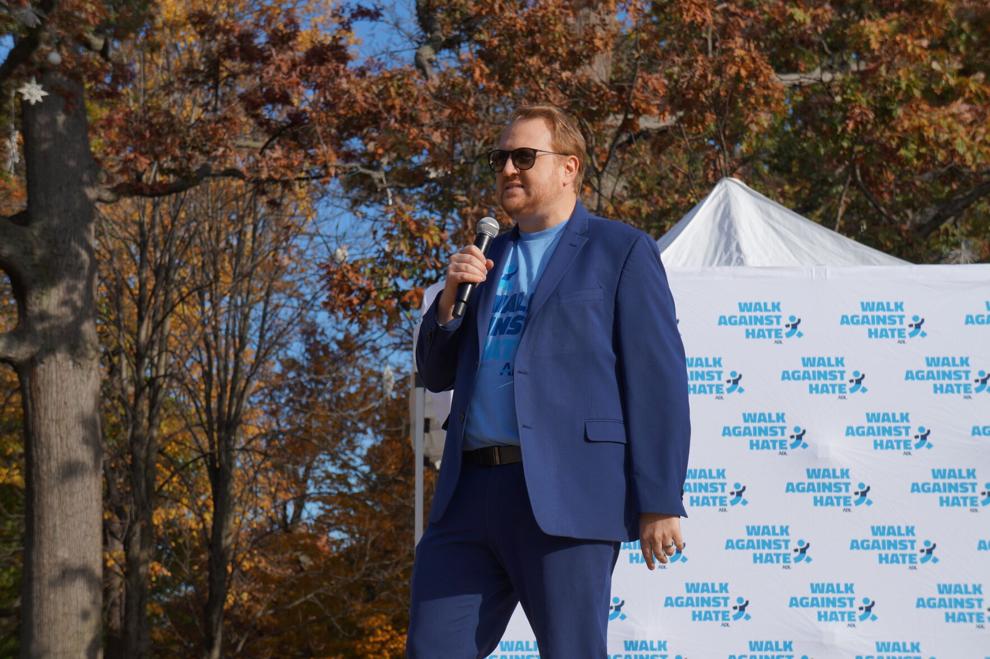 While events like ADL Cleveland's Walk Against Hate help move the needle, Pasch said the work can't be done alone, but must be in concert with civic, political and business leaders. Participants also heard from Cleveland Mayor Justin Bibb.
"We as an entire society need to stand up against hate," Pasch said.
The ADL Cleveland Walk Against Hate was one of several ADL-sponsored walks held on Oct. 23 across the country, with events in Florida, Michigan, Nevada, New York/New Jersey, eastern Pennsylvania and Texas.
To learn more, visit walkagainsthate.org.