Michael A. Blain will be remembered as a caring, kind man who rose above the horrors he experienced as a child during the Holocaust to make a difference in countless lives through his philanthropic work.
Blain, 94, of Beachwood, died May 15, leaving behind a legacy of soft-spoken charitable work and leadership, his son, Daniel Blain, told the Akron Jewish News.
Daniel Blain, who serves as the CEO of Akron's Jewish Community Board, said it's difficult to grasp what his father overcame as a youth in Czechoslovakia, where he lost almost all of his family during the Holocaust.
"When I think about what he experienced during his lifetime, it's almost incomprehensible," Blain said. "Not just that he survived, but also that he was able to build a very meaningful life and devote himself to give back to the community."
In fact, his father came out of the Holocaust with a strong set of beliefs about right and wrong that he applied throughout his life, Blain said.
Blain said his father survived the Holocaust with "a strong belief in God and a recognition that hatred of anyone was extremely dangerous and wrong and therefore, whether that was to advocate for Jews or for other people, that was a basic responsibility, he felt."
He said his father applied his values to his work including his many years working with Israel Bonds, eventually becoming director for both Indiana and Illinois. During his time with Israel Bonds, Blain sold more than $100 million in bonds. This success was partly due to a personality that people were drawn to, his son said.
"There was something about this guy. He had the ability to get people to listen, and they respected him," Blain said.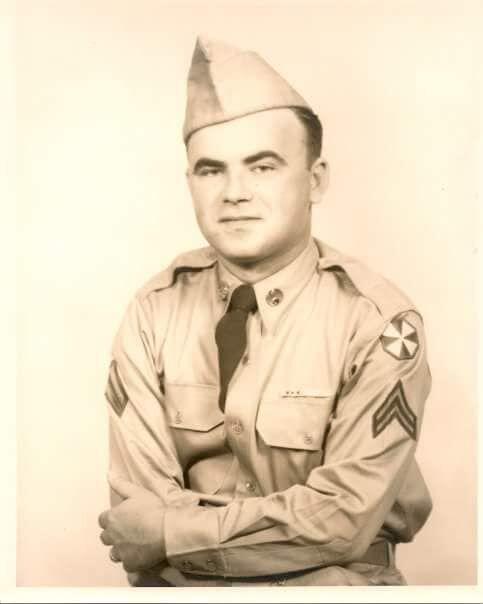 Despite his success, Blain said his father was a humble man.
"He did not want or seek credit," Blain said. "He was very content to being the person behind the scenes to help make things happen."
"He was a doer," he said, "for like 25 years, chaired the scholarship committee at ... Hasten Hebrew Academy in Indianapolis. He was involved with different professional organizations. He founded Hillel at Rochester Institute of Technology" in New York.
Not only did Blain accomplish much in his life, he also passed these lessons onto his children, his son said.
"All of us clearly have a strong commitment to Jewish life and to Israel," Blain said. "I know in my work, I think about him often because of the types of things he modeled for me. So, one certainly was the importance of relationship building, the need to be genuine, transparent. ... The notion of preserving Shalom bayit. ... Peace in the community. The notion of how do you really build something that has broad support? And so he was someone who kind of brought people together. He figured out how to move forward in a way that kept people at the table."
Blain's positive impact can be seen in the response to his death, his son said.
"My family has been overwhelmed with letters and phone calls," Daniel Blain said. "And it was clear ... to us how many people he touched in different ways."
Michael Blain is survived by his wife, Sylvia Blain (nee Kramer), of 65 years; children, Rabbi Zvi (Julie) Leshem, Dr. David (Susan) Blain, and Daniel Blain (Miriam Rosenberg); 12 grandchildren, seven of whom live in Israel; 23 great-grandchildren, 20 of whom live in Israel; and many nieces, nephews and cousins.