The leaked draft opinion by U.S. Supreme Court Justice Samuel Alito that would potentially overturn the landmark 1973 Roe v. Wade decision guaranteeing a constitutional right to abortion has vastly different implications for Jews depending on their background and perspective.
Five people with a range of perspectives spoke to the Cleveland Jewish News about the ramifications of the May 3 leak and the likely overturn of the decision – which may eventually leave Ohio with vastly different laws on terminating pregnancy.
The Supreme Court is expected to rule on the issue this summer.
[ Read: What do Jews say about abortion? ]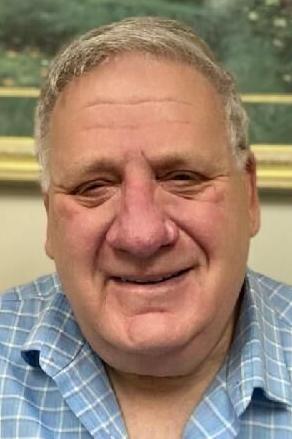 Dr. David M. Burkons is an obstetrician and gynecologist who owns three abortion clinics in Ohio – one in Shaker Heights, one in Cuyahoga Falls and one in Toledo. Burkons told the CJN in a May 5 Zoom interview that he expects to close all three of his clinics, which perform between 4,500 to 5,000 abortions on an annual basis.
If Roe v. Wade is overturned, based on the so-called heartbeat bill in Ohio, abortion would become illegal in Ohio following the detection of fetal cardiac activity, which takes place "very early" in a pregnancy, Burkons said. He said just 15% to 20% of the abortions performed in his clinics would be legal under that law.
The son of an obstetrician, Burkons graduated from medical school in 1973, the year Roe v. Wade was decided. In 2002, he became the medical director of Preterm, a clinic in Cleveland.
"Over a period of time, I transitioned to do more and more of that work and essentially gave up my regular practice," Burkons said. "And I really enjoyed the work and the gratification that it gave to me seeing the gratefulness of the patients that we took care of."
Burkons said today, most of the abortions he performs are not surgical, but medical, resulting from a miscarriage triggered by the taking of pills. Most medical abortions are performed in the first trimester and entail a three-to five-minute procedure, he said.
"But you still have to get to where the (clinic) is," he said. "And you have to take the time. And very often in most states, there's a two-day waiting period – two days, so people have to take extra time off."
The closest remaining abortion clinic would likely be in Pittsburgh, Burkons said, noting that Michigan and Kentucky are both likely to outlaw abortions, while New York, Pennsylvania and Illinois will probably continue allowing them.
"So people from this area will probably, if they can afford it and take the time, will have to go into the Pittsburgh area," he said. "The people who have means are going to have the money to go to New York City or go to Philadelphia or go to Chicago. It's going to affect mostly the poor people who don't have the means to travel, can't take the time off, can't get sitters."
[ Read: Jewish advocates for abortion rights already planned a rally. Now they're thinking about their post-Roe work. ]
For Rabbi Sharon Mars, senior rabbi of Temple Israel, a Reform temple in Columbus, abortion became a personal issue when she was 30 and living in Jerusalem. Two years after she was married, she had a planned and wanted pregnancy, she told the CJN.
Mars was told in her sixth month of pregnancy that her fetus would not be able to live because of a rare kidney disorder. The information was given to her just before Passover. All of her doctors went on vacation for two weeks and following an agonizing and thoughtful process, she underwent an induced labor and had a stillborn at 22-plus weeks, she said.
Mars has testified before the Ohio Senate Judiciary Committee regarding the fetal heartbeat bill.
"One of the things I'm most concerned about is that the individual cases of women get ignored or conflated into this being one problem that affects all women who might consider an abortion," Mars said, adding that she keeps three concepts in mind as she ponders the issue.
The first is that in Jewish law, the life of the soul starts at birth.
"They even have some very dramatic instances in the Talmud of how a fetus, if it's endangering the mother's life, can even be chopped up inside the womb so that the mother doesn't lose her life," Mars said. "Secondly, what I try to keep in mind is according to Jewish law, if there's a threat to the woman's life, the safety of the mother … takes precedence over continuing to present the pregnancy at any stage."
Mars added, "There are countless stories, really important stories to hear, of individual cases of women who for one reason or another have learned that their bodies cannot withstand having a pregnancy. Those cases have to be very carefully scrutinized. And to my mind, a broad brushstroke is not what's needed."
Mars said, "The third thing that Jewish law takes into consideration is the psychological and emotional distress that a woman would encounter or suffer. … And that seems to be missing from the conversation."
[ Read: Israel's health minister: Overturning Roe v. Wade would be 'a fatal blow to human rights' ]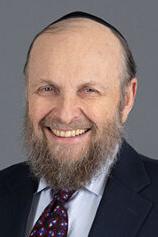 Harry M. Brown, a partner at Benesch, Friedlander, Coplan & Aronoff of Cleveland, who is national vice president of Agudas Israel of America, the largest advocacy group for Orthodox Jews in America, said he is outraged by the leak of the draft opinion, an act he called "egregious."
"People go to jail for trading on nonpublic information and disclosing nonpublic information," Brown told the CJN in a May 9 Zoom interview. "And nobody seems to be outraged about this."
Brown is also an adjunct professor at Case Western Reserve University's Law Medicine Center in Cleveland.
"This person is going to be celebrated by the pro-abortion forces as being a savior," Brown said. "And the end justifies the means. And that's a really serious problem in our country. You can't have that because the entire concept of laws and important customs and laws like confidentiality are breached when every person has the right to say, 'I know better than the laws, I know better than what the custom is. I know better, and therefore, I'm able to make my personal decision to countermand what is the societal rule.' … That's just another breach in the fabric of civilized society."
Brown referenced the ancient prophets of Israel who rebuked the ancient Jews about failing to adhere to societal mores and customs.
"The last institution in the United States that had some credibility was the Supreme Court," Brown said. "And now it's been politicized. … And you have the fallout of this. We have people like (U.S. Senate Majority Leader Chuck) Schumer calling for packing the court. … It's really terrible for the country."
 [ Read: Jewish groups react strongly against SCOTUS leak to overturn 'Roe vs. Wade' ]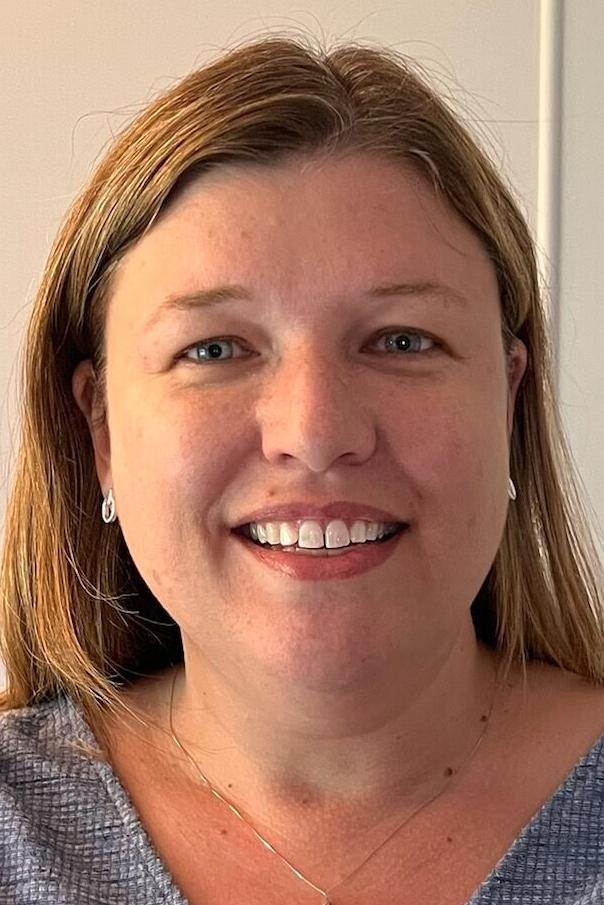 Stephanie Quaranta is co-chair of the reproductive rights and health committee of National Council of Jewish Women's Cleveland chapter and serves on the board of NCJW/CLE. The Shaker Heights resident and member of The Temple-Tifereth Israel in Beachwood said she was "devastated" by the news that Roe v. Wade might be overturned.
NCJW issued a brief statement on Instagram following Politico's exclusive report of the leaked draft opinion.
"To be clear: Despite what Politico is reporting tonight, Roe has not been overturned and abortion is still legal in the United States," the statement reads. "While the draft opinion that Politico shared tonight is not official, the language is upsetting, shocking and outrageous."
"It's not just reproductive access and rights that are at issue here," Quaranta told the CJN May 5. "If Alito's logic that's in the draft opinion is in the final opinion, then a lot of other rights are at risk: privacy, autonomy, same-sex marriages, contraception, to name a few."
As an advocate for women's and family rights, NCJW has a longstanding history of advocating for reproductive rights.
Quaranta said NCJW/CLE is encouraging people to attend a Planned Parenthood rally May 14 in Cleveland, and one in Washington, D.C., May 17 called A Jewish Rally for Abortion Justice.
"And of course, you know, we just had a primary," said Quaranta, who is a lawyer. "It's never more important to vote and to encourage everyone you know to vote and to elect representatives that support reproductive rights. … I think reproductive organizations are scrambling to see what happens next."
[ Read: For Orthodox Jewish groups, it's wait and see on the reversal of abortion rights ]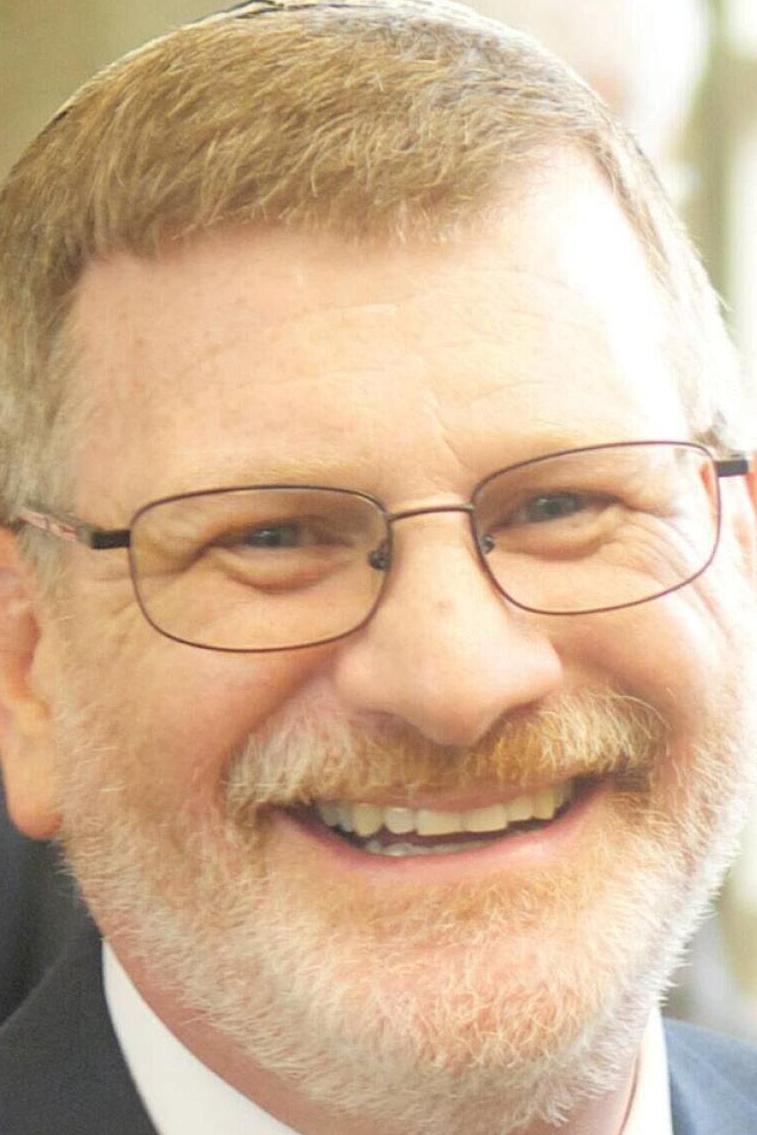 Rabbi Howard A. Zack, spiritual leader of Congregation Torat Emet, a Modern Orthodox synagogue in the Bexley suburb of Columbus, told the CJN May 9 the potential overturn of Roe v. Wade is "of tremendous concern."
"It is very clear that from Jewish religious law, that the mother's life takes precedence over a fetus," Zack said, adding that, halachically, Judaism does not support abortion on demand.
Still, "If Roe v. Wade is overturned, and states actually go to a point where they make (abortion) illegal and perhaps even criminal, that is a big conflict for us as Jews, certainly as observant Jews, because it puts us directly in conflict with our religious beliefs," Zack said.
From a larger perspective, "I think from a legal, moral, religious perspective, overturning Roe v. Wade is going to further divide our society, undermine the economic stability and growth of our communities in a healthy and compassionate way," Zack said.
Zack said he is concerned about "the impact that this will have on women's health in this country" as well as on society at large.
"I think we should leave Roe v. Wade as is," Zack said. "And I think we should continue to provide the proper measures – education and other opportunities – to both prevent unwanted pregnancies and to provide the support system for those that have a situation and have to make a choice to keep that child rather than abort it. To me, that would be the proper path of creating a just and compassionate society."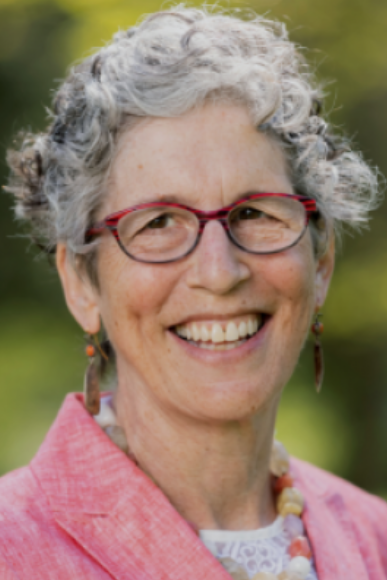 For Ruth Colker, distinguished university professor and Heck Faust memorial chair in constitutional law at Moritz College of Law at The Ohio State University in Columbus, the potential overturn of Roe v. Wade is a "huge disaster."
"But I've seen that disaster occurring for decades," said Colker, who was awarded the American Civil Liberties Union's volunteer lawyer of the year award for her work in Louisiana partly on behalf of abortion clinics there. "With abortion clinics facing trespass and bomb threats and damage to their property as well, as you know, some people have actually been killed by anti-abortion activists. And then the right has been very much whittled away by making it very difficult for clinics to even be in business."
Colker serves on the national board of the ACLU today.
"I think living in Louisiana and having a chance to be in a community where there are a lot of strong anti-abortion voices made me more aware of how important it was to advocate for reproductive freedom – that I saw it as a real not a theoretical threat."
She wrote an amicus brief on behalf of Mississippi women regarding a 48-hour waiting period for abortions.
"I was part of that effort to try to overturn the Mississippi law to argue that, as applied to the women in Mississippi, it really prevented them from making reproductive choices," she said.
Colker is concerned about states that may adopt or already have what are called trigger bans, which would immediately implement laws restricting or banning abortion when the Roe v. Wade decision is overturned.
"So there aren't very many clinics, many of those states," Colker said. "But my guess is they'll be shuttered immediately because it will be illegal for them to do business in the state. That's obviously very dramatic."
In addition, abortion bans that apply to the moment of fertilization could result in more far-reaching consequences regarding the use of the IUD and RU486, known as the morning after pill, which induces miscarriage.
"It's traumatic enough to have a miscarriage, but now, women will have to face the concern that in some instances, there will probably be medical professionals who feel compelled to call the police to say that they think this woman intentionally terminated her pregnancy," Colker said.
Colker wrote a book on the issue, "Abortion and Dialogue: Pro-Choice, Pro-Life, and American Law."
"The argument I made in '93, and I've been making for decades … said a better way to understand a woman's right to choose a terminate pregnancy is to place it in our equality rights, not in the due process clause," Colker said. "To me, it's a fundamental aspect of women living in a free society is for us to be able to choose what happens with our bodies in this very fundamental way."