Temple Israel in Bath Township will hold "A Night with the Stars" fundraiser June 25 to celebrate and benefit the enhancements to the outdoor sanctuary and patio, to be known as the Mishkan.
The evening will include cocktails, hors d'oeuvres and dinner, as well as a musical tribute to Stephen Sondheim by Cantor Kathy Fromson and three Broadway special guests.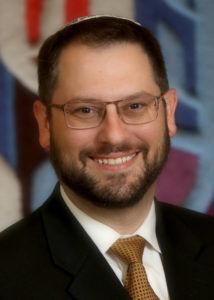 "The 'Night with the Stars' is a night to help raise the funds to complete the project," Rabbi Josh Brown told the Akron Jewish News. "The McMains family was generous in being the lead supporter and donor for the project, and we're hoping the community comes together for the night to celebrate the idea for this project, but also to continue raising funds."
Susan McMains and Keith Mirman are co-chairs of the event.
When Temple Israel moved to its Springside Drive location in 2014 from Merriman Road in Akron, Mirman said they dreamed of having services on a patio, but it was not until the COVID-19 pandemic happened and the initial funding came along that the temple realized how necessary a secondary outdoor sanctuary could be. The patio space was used for services and events during the pandemic, but everything needed to be brought outside and the temple needed something more permanent and sacred.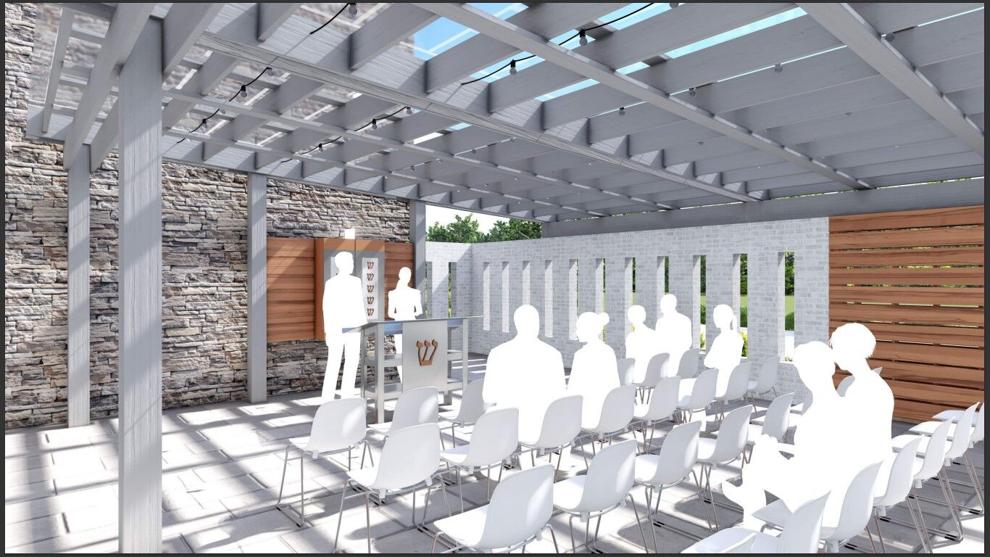 Following last year's death of her parents, Donald and Estelle Kaufman, who donated the patio space during the temple's construction eight years ago, Susan along with her husband, Greg McMains, decided to be the lead supporters and donors for the Mishkan.
"It gives my parents a legacy," Susan McMains, a resident of Fairlawn, told the AJN. "They donated for the patio, and it was just the perfect marriage to name the Mishkan for them. My parents were members for over 60 years and hopefully they will be remembered. This temple is very important to them."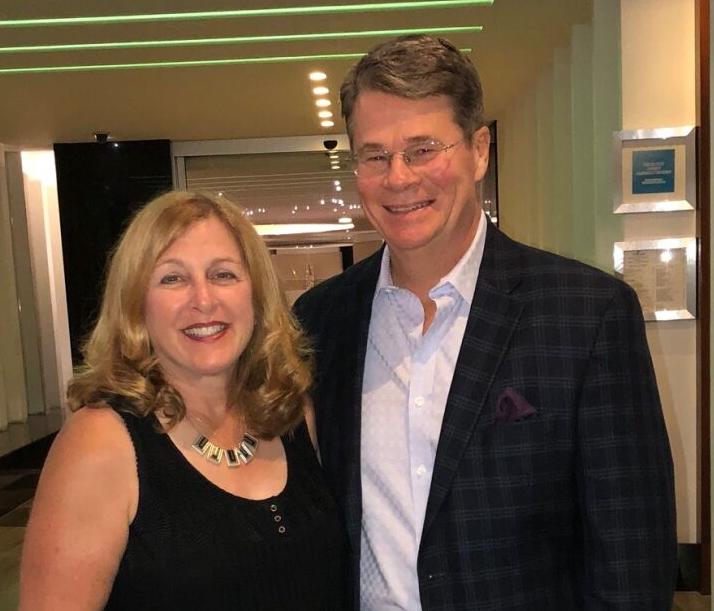 Once completed, the Mishkan – which gets its name from the portable sanctuary used by the Israelites in the desert – will be used to celebrate Shabbat, holidays, weddings and many other lifecycle events, and as a gathering place for meetings, book signings and more.
The Mishkan is designed by Jerry Herschman of Hershman Architects who worked on the temple's construction. It will include an arc, podium, memorial pavers, a lucite top for inclement weather, stone benches and a fire pit on the extended patio.
The space will hold about 125 to 150 people.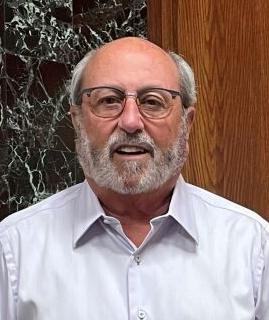 "We are hoping to have 150 people come to our event to celebrate the building of the Mishkan and bring the temple together since we really haven't had any functions for the temple in almost three years," Mirman, a resident of Bath, told the AJN. "This would be the first major fundraiser."
To incorporate the whole congregation in the celebration, there will be a special service and oneg on June 24 for those who cannot attend the main fundraiser on June 25.