Over a month after the death of Jayland Walker, who was killed by Akron police officers, the community is beginning to heal and members of the Jewish community in Akron offered their support and prayers to the Black community and those mourning his loss.
Walker, 25, was unarmed when Akron police shot him over 40 times after a short vehicle and foot chase on June 27. Authorities said July 3 at a news conference that officers believed he had shot at them earlier from a vehicle and feared he was preparing to fire again, The Associated Press reported.
"It's a tremendous tragedy and our hearts go out to the Walker family," Daniel Blain, CEO of the Jewish Community Board of Akron, told the Akron Jewish News July 6. "No one should experience having to lose a child."
He said while Walker's death is not directly impacting the Jewish community, many members of the community live and work in Akron and are concerned and upset.
"We're hopeful that the judicial process will bring justice," Blain said.
The JCBA has not planned any services or opportunities to come together in solidarity, but Blain said he is staying in touch with community relations partners in Akron and will participate if something comes up that is appropriate to do so.
Rabbi Josh Brown of Temple Israel in Bath Township told the AJN July 6 that the temple has been working on building more bridges with the Black community in Akron and the surrounding areas over the past few years and is sympathetic to the loss of a community member.
"As we know in the Jewish community, even when we don't know somebody personally, when we find out that they're Jewish or they're connected to people in our neighborhood, it hits us very close to home," Brown said. "So, through our friendships we know that the Black community is mourning and continues to mourn the loss of life from gun violence, so we're mostly saddened."
He said that while he was out of town, over the Fourth of July weekend, a vigil took place in downtown Akron in which a number of colleagues participated. He also has reached out to Black colleagues to offer support, he said.
"That's where our prayers are at the moment," he said.
Akron police released video of the pursuit and shooting which began with an attempted traffic stop for minor equipment violations. Akron Mayor Dan Horrigan called the shooting "heartbreaking," while asking for patience from the community.
The Medical Examiners Office in Summit County released a preliminary autopsy report July 15, which determined Walker had 41 entry wounds and five wounds from bullets that grazed him. Dr. Lisa Kohler, the Summit County medical examiner, said there were no drugs or alcohol detected in Walker, and it's impossible to say which bullet killed him or the number of shots fired, according to the AP.
Ken Abbarno, a lawyer representing Walker's family, said those findings confirm that Walker "came to a brutal, senseless death," according to the AP.
The Ohio Bureau of Criminal Investigation is investigating the shooting, and the Akron Police Department is conducting an internal investigation while the officers involved were placed on paid administrative leave, as is standard practice in such cases, the AP reported.
Believing Walker had reached toward his waist after fleeing his vehicle, the local police union said officers thought there was an immediate threat of serious harm, and that it believes their actions and the number of shots will be found justified in line with their training and protocols, according to the AP.
Meanwhile, the city of Akron issued a curfew for downtown amid protests, which was lifted July 17. Horrigan and Police Chief Steve Mylett announced daily press briefings on Zoom which began July 11.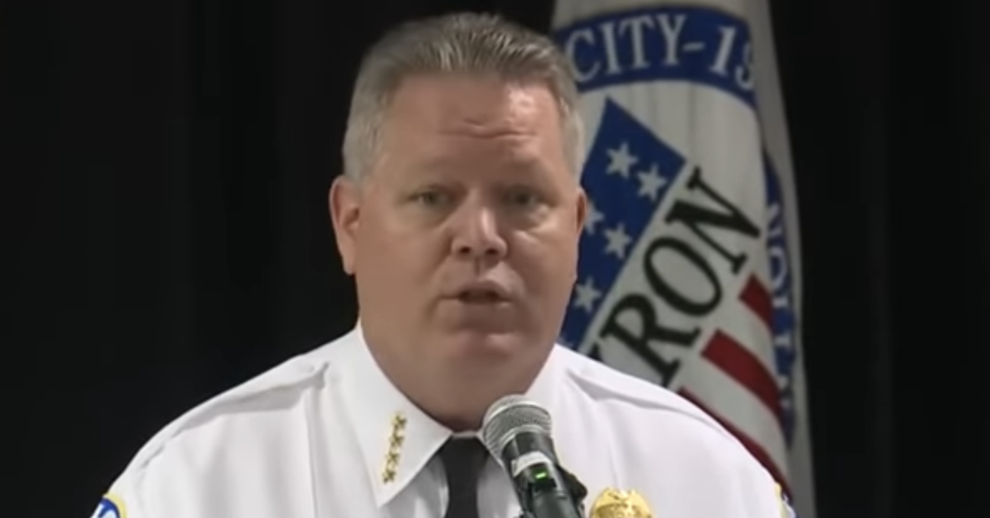 During a press briefing July 18, Horrigan and Akron City Council President Margo Sommerville announced a plan to implement a citizen review board to bring an independent community voice to the mayor, city council and police chief in reviewing citizen complaints of Akron police officers, analyzing public safety patterns and trends related to those complaints, and regularly engaging with the community. Horrigan and Mylett also met with the Black Elected Officials of Summit County, where they discussed the review board and reinstituting dash cams in Akron police cruisers, among other things.
The city plans to allow for discussions and feedback before finalizing a plan for the citizen review board and presenting to Akron City Council for approval, but aims to propose a plan by the end of 2022, a July 18 press release stated.
Fireworks scheduled for downtown Akron, the Patterson Park Sports Complex and the Akron Fulton airport July 4 were all canceled. The Akron RubberDucks minor league baseball game and fireworks scheduled for after the game at Canal Park July 4 were also canceled.
In a statement issued July 4, Horrigan said: "Early yesterday, we had several peaceful protests in the downtown footprint related to the officer-involved shooting of Jayland Walker. These protests did not escalate to violence and destruction. I want to first thank them. As I stated yesterday, I fully support our residents' right to peacefully assemble.
"What we have been calling for since the beginning, and what the Walker family and many community leaders and faith leaders have also urged, is peace. However, as night fell and others began to join, the protests became no longer peaceful. There was significant property damage done to downtown Akron. Small businesses up and down Main Street have had their windows broken. We cannot and will not tolerate the destruction of property or violence.
"In light of the damage that has occurred and in order to preserve peace in our community, I have declared a state of emergency, implemented a curfew and canceled the fireworks which were scheduled for tonight."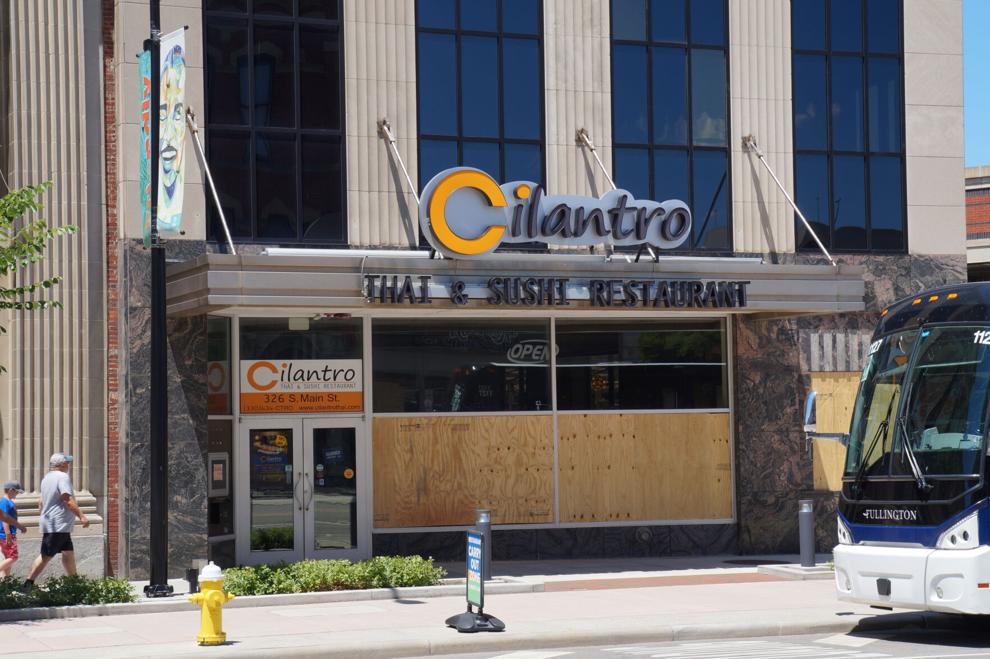 Council vice president Jeff Fusco, council president pro tem Mike Freeman, Horrigan and Sommerville submitted a resolution to Akron City Council to declare July 13, the day Walker was laid to rest, as a citywide day of mourning. The resolution was passed unanimously.
AP reported that hundreds of people filled the Akron Civic Theatre to mourn and share memories of Walker at his funeral July 13. Passersby honked their horns in sympathy and mourners passed his open casket, some wearing T-shirts that said "Black Lives Matter" or "Zero Threat, Zero Violence, Justice for Jayland."
President Joe Biden also addressed the shooting during a trip to Cleveland July 6 to discuss his economic agenda. He said the Justice Department and FBI are monitoring the case and if the evidence reveals any violations of federal law, the Justice Department "will take the appropriate action."
"I want to make one serious comment about the shooting and death of Jayland Walker," Biden said. "The Justice Department of Civil Rights Division of the FBI field office in Akron, Ohio, and the local US Attorney's Office are closely monitoring and reviewing what happened. The FBI continues to coordinate with state and local partners to provide resources and specialized skill. If the evidence reveals potential violations of federal criminal statutes, the Justice Department will take the appropriate action. And I just want you to know what is going to happen."
Walker's family celebrated what would have been his 26th birthday on July 20 with a press briefing and a video tribute with messages from family members. 
---
AJN Managing Editor Bob Jacob contributed to this story.